Wouldn't it be wonderful if every veterinary client played nice? It would be a glorious day in vet med if everyone said the things we wish they would say. It would be a world of no complaints, compromises, or confessions. It would probably feel incredibly weird, and we would likely find ourselves with extra time (is there such a thing?) Here are the things we wish our veterinary clients would (always) say:
1. When it comes to the bill:
"Only $2300? That's not bad."

"Your prices seem fair."

"I don't need a payment plan. I have cash."
2. When it comes to the exam:
"I don't trust the internet, or my breeder."

"I trust your recommendations."

"I don't mind waiting. I know this is a busy place."

"We are thinking of getting a new puppy/kitten, what kind of costs and vet visit schedules should we be anticipating?"
3. When it comes to blood draws & lab results:
"I know Fluffy will be in good hands."

"You will have blood results and x-rays in an hour? Wow, I can't even get scheduled to have those things done for myself next week, let alone results the same day."
"I appreciate the 1/2 hour you took to go over results and advice about Fluffy's care. Do I owe you anything for your time?"
"I understand that tests are needed, and might not give us the answers we want or need. But that's not your fault, it's just the way medicine goes."
4. When it comes to the follow up exam or phone call:
"Yes, I gave all the antibotics" (also applies to heartworm and flea prevention)

"I read and followed all the instructions you gave me."

"Yes, the e-collar stayed on at all times."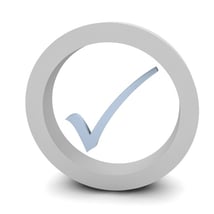 5. About Our Job:
"Wow, Vet Techs/Vet Nurses have a lot of responsibilities."
"I never thought of becoming a vet tech!"

"I can tell you really care and aren't in it just to take my money."

In a perfect world, we would hear these magical words all day long. Our veterinary clients would be content, compliant, and willing to listen and follow all of our recommendations while happily paying their bills. While it would be a great day to hear these from every client, we all do breathe a sigh of relief when we hear at least one of these phrases.
What do you wish your veterinary clients would say?